Est. Dec 05, 2010 #9 Guild


Hippie Sistas
How Hippie Sistas rolls:

-Sistas functions as a safety net in a chaotic world simply by us being there for each other!
-Relax, DC is a game-it is suppose to be fun! Hippie Sistas is a No Drama Zone!
-Be yourself- everyone else is already taken!
-Respect your fellow sistas, be honest in your game play, and be true to your personal style!
-Faith and prayer are the vitamins of our soul, we cannot live without them!

Info to Join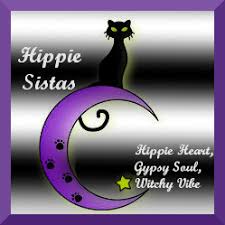 photo upload

Do you have a Hippie Heart, Gypsy Soul, Witchy Vibe?

Are you 13%gypsy, 21%hippie, 29%fairy, 47%witchy, i.e. 110%Pure Magic?

Do you love black cats?

If you answered YES, then Hippie Sistas is purrfect for you!
Please read "About" so you know how we roll!

Oh, and on Wednesdays, we wear BLACK!
Rules

-Follow Diva Chix site rules, honest and fair play is expected.
-Embrace our Hippie Sista Philosophy.
-Friend the other guild members/ rate their albums- all 5
Cost to Apply
10,000 25