A look into the loves and life of Livia (McWHYSOSRS)
My Recent DIY Jewelry! (Pictures)
---
So, i'm mixing it up a bit. Don't have a recipe this time
(I am working on one, though.)
I wanted to post two pieces I made today. As some of you may or may not know, I make my own jewelry and clothing and do quite a bit of DIY.
Michael's had a really good sale on certain items in their stores today. I picked up a lot of odds and ends, pendants, FINALLY got modelling clay and really nice Pandora-style beads.
I made a bow necklace for myself and a 'Fandora' bracelet for my mom. I call it
Fan
dora because I am such a big
fan
of the real ones
1. Bow Necklace
Materials Used: Eyepins, Polymer Clay and Chain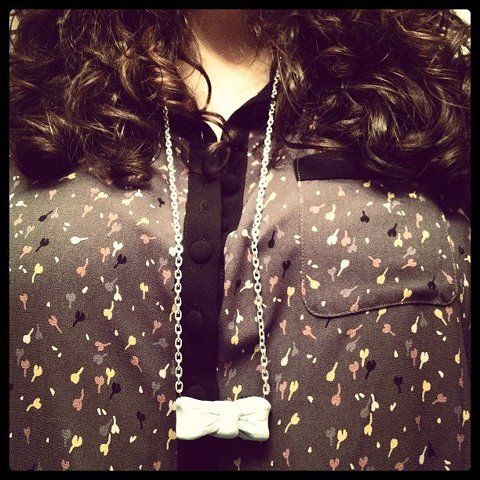 I've been DYING to pick up polymer clay for ages. It's suuuuper expensive here ($3.49 for one small square!) and it was on sale for $1.50. I decided to make a cute bow, it was pretty easy and a good shape to make for someone who is a complete newb (like me!). It's not perfect, but with a little practice, who knows!
As a side note, my curls did look quite nice today (despite total need for a haircut!) if I do say myself.


2. 'Fandora' Bracelet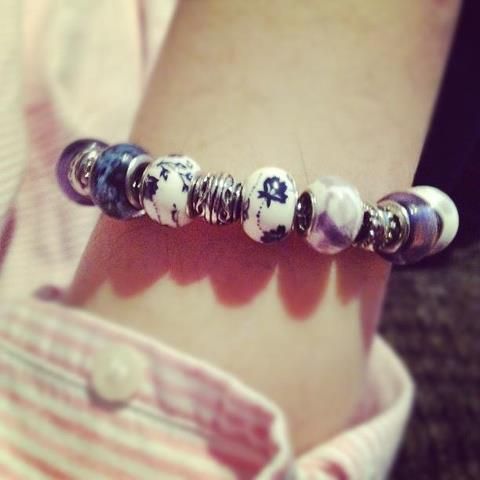 Materials Used: Pandora Style Bead and Chain
Creds to my lovely mama for modelling. Me and my mom are basically known for having cool bracelets. We both have another bracelet each that is a Pandora style that we bought from a market in southern Portugal for 4 euros each. However, my mom really wanted a custom Pandora style bracelet. We ended up finding a huge array of beads at the craft store and were very happy. I made my mom this one, mixing a couple of the bead packages together. We're going back for more tomorrow.
Hope you enjoyed this post, if you guys like them i'll be sure to post more in the future
Comments are always welcome!
Comments