Brrrrraaaaiiiiiiinnnnnssssss!!!
Tales from art class
---
So I figure I should share how goes my preparation for art school. I've been going to the art class intended for this for 3 weeks now and I have made some progress (I think). I won't post the first drawing because 1. It's a nude and 2. It's horrible.
So here are the drawing from last week and the one from yesterday:
At the same time I have been going out of my way (and mind) with this little number in photoshop: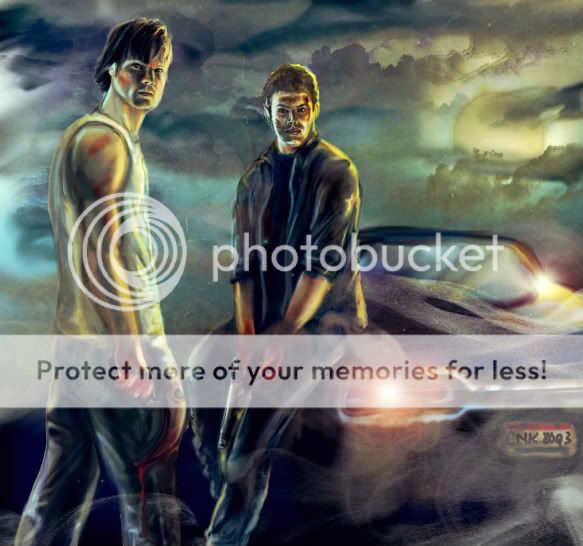 You may notice that cars are not my friends. I suck at drawing cars and don't dare trying to say different. Also, it is highly possible that Supernatural related stuff will become... hohum...became my new addiction and it means this isn't the last fan art you will see.
Enjoy!
Comments