D9 - My Style; Alternate Universe Edition
Posted 10-05-2011 at 09:40 AM by
bob
---
My style is pretty simple. I have already told you about my flair for T-shirts and flat shoes. I like wearing jeans. My hair is short and easy to style. I hardly ever use any make up. In other words, I don't put much effort into my looks. But what if..?
What if I did have a bigger interest in looks and style? What if that was where I put my time and money? What would I look like?
I believe that, at this point in my life, I would be diving into some sort of 50s and 60s retro style. I adore the looks of the ladies in
Mad Men
. Probably, I could never pull off being a foxy Joan...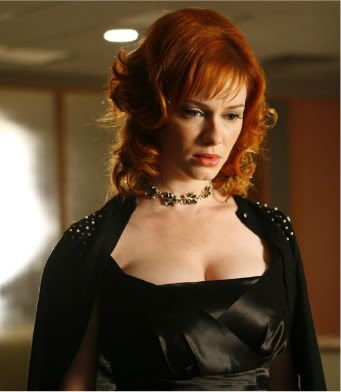 ... but I'd love to walk around as a stylish Betty.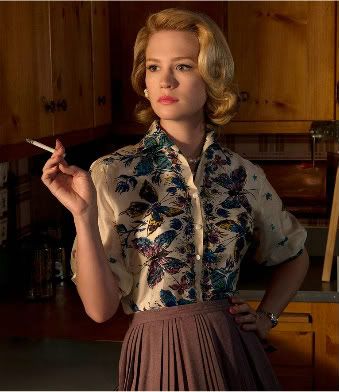 Most likely I'd be most comfortable sporting the style of my favourite Peggy, though.
I also have a certain weakness for rockabilly fashion. The dresses, the hair, the make up... Oh my.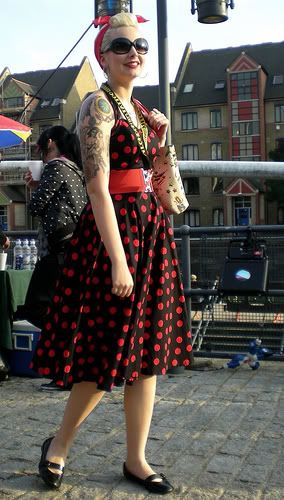 In my late teens, I would have gone for a classic goth look. I did wear a lot of black at the time, bit I never bothered to go all out on the velvet and lace. I loved the style, though (and I loved The Sisters of Mercy.)
And what if I were a style-addicted guy? Easy-peasy: 10th Doctor all the way! (And I wouldn't mind looking like David Tennant either...)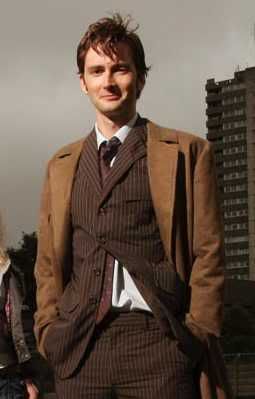 Comments
Posted 10-05-2011 at 05:05 PM by

bob